Community & Economic Information
Fargo, Moorhead, & West Fargo's continuous growth and strong economy makes this a community you will want to be a part of! Not only are there over 5,000 open jobs here, but there are a variety of arts, entertainment, schools, & dining options making the Fargo, Moorhead, & West Fargo area unique. Explore each area & what they have to offer with the links below!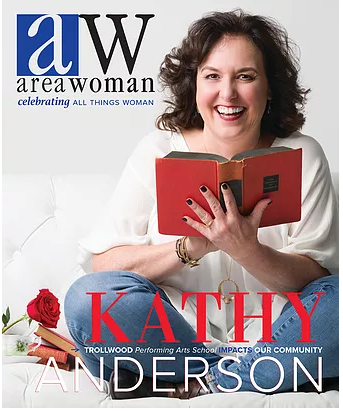 City Websites
---
County Websites & Resources
Popular City Links
---
Economic Information
Find out what all the buzz is about in the Fargo-Moorhead Area! The links below provide a snapshot of the quality of life, cost of living, and explain the community's growth in the past 10 years. The FM area continues to be a great community to live, work, do business, & play.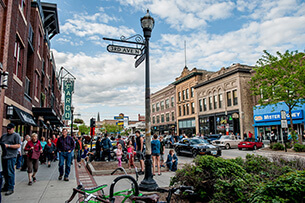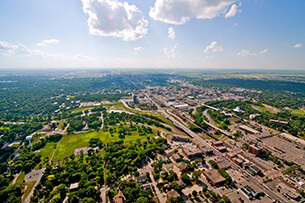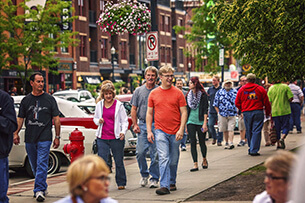 ---
FARGO-MOORHEAD AREA ECONOMIC INFORMATION SOURCES:
Greater Fargo Moorhead Economic Development Corporation
North Dakota Department of Economic Development
Minnesota Department of Employment & Economic Development
Testimonials
" Jamie was so professional, knowledgeable & fun to work with!! She was so great to listen to what we had to say & to also give her own feedback!! She put our house on the market & in just 2 days we had multiple offers & received more that asking price!! I would recommend Jamie to anyone looking to buy or sell!! She is simply amazing!! Thank you so much Jamie!! "
- Shane and Breanne McCarthy
" Jamie S was excellent to work with! "
- Matt Arnold
" Jamie's was AWESOME! She was very helpful and knowledgeable about everything which made our lives as first time homeowners much simpler! She made the scary parts not so scary and really took the time to make sure we were happy throughout the whole process. "
- Braidy Bowers
" Jamie was awesome every step of the way. We were so grateful to have her as our agent. She did a great job listing and selling our old home and helped us transition to our new home. "
- Dustin Heinle
" Very knowledgeable, true experience and expert advice. Always responded in timely manner and very friendly. "
- Casey Salveson
" She was helpful, answered any question, and has great knowledge of her duties as a Realtor. "
- Rabah
" I am very happy with the home Jamie found for me.  "
- Bonnie Knutson
" Jamie was proactive in Kindred - we loved that and recommended her to our neighbors! "
- Jennifer
" Jamie was amazing. She did all the heavy lifting for selling my home and made everything a breeze. She answered any and all of my questions and concerns. I couldn't be happier with my experience with Park Company and Jamie. "
- Jacob Foss
" 5 stars "
- Brad Kellerman
" As first time home buyers, my fiancé and I had no idea what to expect but Jamie broke the process down step by step to make this decision and process manageable and exciting. Jamie was flexible and accomadated our schedules which we really appreciated. I truly feel Jamie had our best interest in mind and was as dedicated to finding us a home that fit our wants and needs as we were! There is no way my fiancé and I could have done this without her. "
- Allison Klug
" We met Jamie at an open house and liked her personality! "
- Kayla
" Jamie was our neighbor. We knew Jamie worked hard for past clients - selling slow moving properties. We will recommend her to everyone. "
- Pastor Lee & Carol
" Jamie was very helpful, especially when the appraised value came back less than our offer & we had to re-negotiate with the seller. "
- Richard
" Jamie was awesome every step of the way. We were so grateful to have her as our agent. She did a great job listing and selling our old home and helped us transition to our new home. "
- Dustin Heinle
" Jamie did great at suggesting small changes to bring more value to the home. "
- John & Brenda
" Jamie was very professional and I would recommend her to any potential home seller. Park Co. should be proud of having such a great team member. "
- John
" Jamie was very personable with both us, other Realtors, and potential buyers at open house. We appreciated how she answered all of our questions promptly and provided honest feedback. "
- Dustin and Kristina Heinle
" My husband and I used Park Co. Realtors and Jamie R Swenson in building our first home, and most recently in selling that home and buying another. Our experience with Jamie and Park Co. Realtors has been nothing short of amazing; the attention to detail and willingness to help us find exactly what we were looking for was extremely comforting. Knowing that Jamie had our best interest in mind gave us piece of mind and overall ease through the buying and selling process. Her knowledge and expertise was super helpful, but more than that her can do spirit made us relaxed knowing we would find our dream home. "
- Mary Roehl
" Jamie explained everything step by step. "
- Rabah
" Jamie did an excellent job of setting the sale price of our home. "
- Brian
" Jamie went above and beyond anything we thought a REALTOR® would do. We appreciate everything she did for us. She was very professional, fun, & easy to work with. "
- Adam & Melissa Sola
" We had an extended and frustrating house hunting experience due to set backs selling our house in SD and to disagreements about what we wanted in the house we were purchasing. Jamie was phenomenal at finding us houses to look at, digging for any information we asked for, and sticking with us through the process! She was patient and encouraging from start to finish! I would definitely recommend Park Co Realtors and would use them again! "
- Karissa O'Daniel
" Park Co. has a great reputation. Jamie was from Kindred, so we expected her to know the local market and SHE DID! Staging and honesty were very helpful and made the difference! "
- Kathy
" Jamie is sweet, honest & trustworthy. She is very easy to approach with questions or concerns. We loved working with her & will go back to her in the future. Thanks Jamie! We were also very impressed with her knowledge of the unique financial situation we were in and her overall knowledge of the housing market. "
- Renae Aronson
" I had a great experience with Jamie Swenson, I have no complaints at all. "
- Nathan
" Jamie was very pleasant and helpful. She was always available, prompt and knowledgeable. She was the best. We highly recommend her services. "
- Marilyn
" Jamie is an amazing professional who would help in every aspect of home selling/purchasing to meet an individual's need. "
- Tushar Agrawal
" We loved having Jamie as our realtor. She was accessible and flexible. She felt like a new friend! "
- Mark Dunham
" Jamie does an amazing job of providing information so we could make informed decisions. "
- Greg
" Jamie was very thorough with every little aspect of my home purchase. I had several ups and downs. And through everything she was right there. I feel she went out of her way to do things I didn't ask for. I couldn't have been more impressed with her real estate skills. I would recommend her to anyone. "
- Natalie
" We really didn't have any problems - she did a wonderful job! "
- Carmen
" Jamie was very helpful as I am a first time home owner - I had no clue what to do/expect. "
- Shaun
Previous
Next